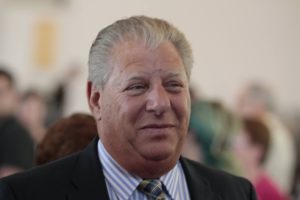 Neal M. Rudikoff, P.E. has been a New York State Licensed Professional Engineer since 1972, and holds a Bachelor's Degree in Physics from City College of New York (CCNY) and a Master's Degree in Mechanical Engineering from Polytechnic Institute of Brooklyn. Mr. Rudikoff has a strong academic and practical background in the mechanical, electrical, and civil engineering disciplines.
Prior to establishing New York Engineering Associates, P.C. in 1987, Mr. Rudikoff worked for fifteen years with Stone & Webster Engineering Corporation, where he held supervisory and management positions on numerous projects including major power plants and other projects throughout the United States and overseas. He has extensive experience in all phases of the engineering process including specifications, drawings, bid analysis, equipment purchase, and construction management. Mr. Rudikoff has prepared and presented lectures and training programs on varied technical subjects, has published articles, and has extensive experience testifying at government agency hearings as well as serving as an expert witness.
He spent four years at Grumman Corporation as a Senior Mechanical Engineer responsible for the conception, engineering, procurement, and design of fluid and heat transfer systems on the lunar Module Project.
He also worked for three years with General Applied Science Laboratories where he participated in the conception, analysis, design, and fabrication of test modules and testing apparatus for advanced propulsion systems.