About New York Engineering Associates, P.C.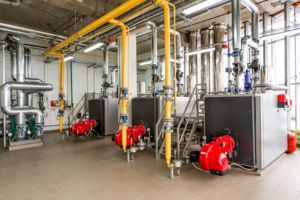 New York Engineering Associates, P.C. (NYEA) is a full service Professional Engineering Corporation licensed in the state of New York, and established in 1987 by Neal M. Rudikoff, P.E. The company provides a wide variety of engineering design and filing services for building systems such as heating, air conditioning, plumbing, and other mechanical systems. NYEA is dedicated to honesty, integrity, precision, and professionalism
With a staff of 11 employees, NYEA specializes in filing plans and applications with various government agencies.
NYEA has gained a reputation for providing a highly personalized turn-key service at a reasonable cost. We advise our clients at every step of the design, construction, and permitting phases of the project.
NYEA maintains a high-tech office with the most current technology which is constantly being upgraded. All design and drafting is done in the latest version of AutoCAD. Our administrative department utilizes the latest software for preparing various agency forms, and our bookkeeping department provides accurate, detailed statements. NYEA was one of the first companies to be electronically linked through the computer to the NYC Department of Buildings Information System (BIS) in order to provide more efficient and accurate service.
NYEA maintains an extensive library of Laws, Codes, Regulations, and Criteria in order to advise and assist our clients in meeting regulatory requirements. The library also includes a multitude of equipment catalogs, and we maintain an on-going relationship with equipment and product manufacturers and representatives in order to keep current with the latest state-of-the-art technology.
Areas of Expertise:
Code and Regulatory Consulting
Boilers and Boiler Room Equipment and Controls
Oil Tank Systems
Air Conditioning Systems
Steam and Hydronic Heating Systems
High Pressure Steam Systems
Plumbing Systems including pump and backflow prevention design